We've been in the paper – A lot!
15th August 2018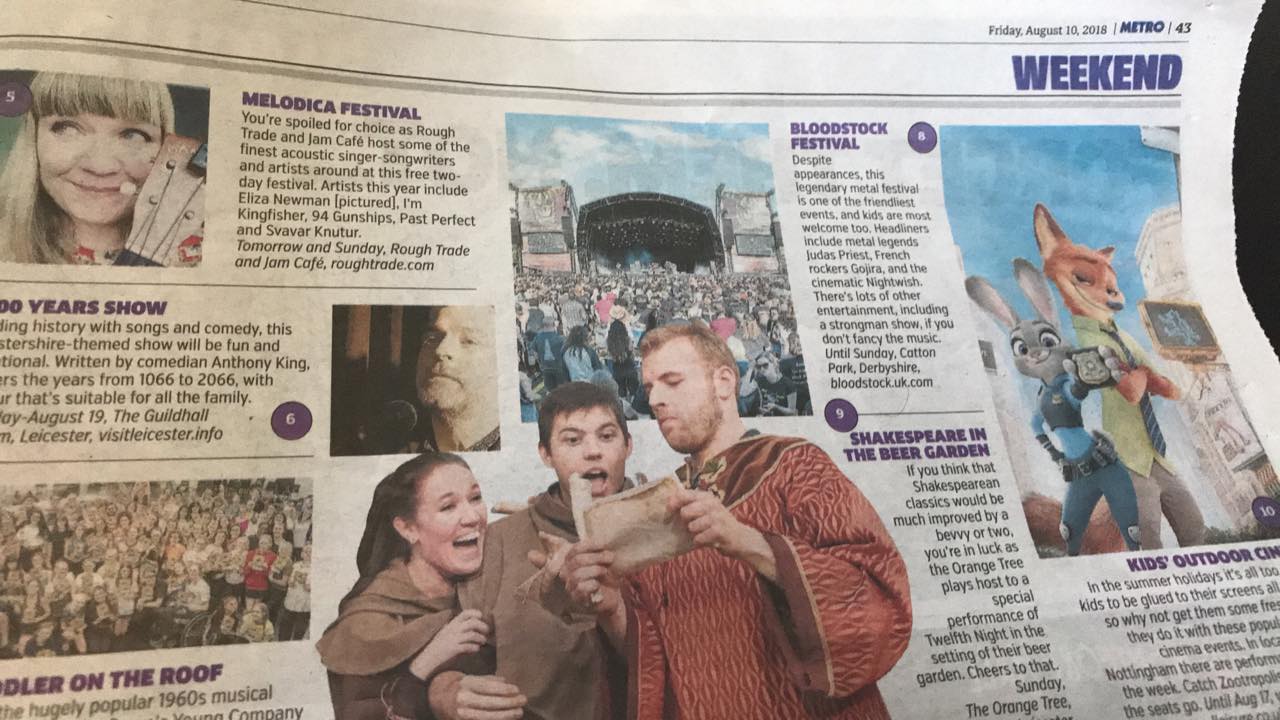 During the start of this season we were contacted by quite a few news outlets regarding Shakespeare in the Beer Garden. 
Our director was interviewed by The Left Lion: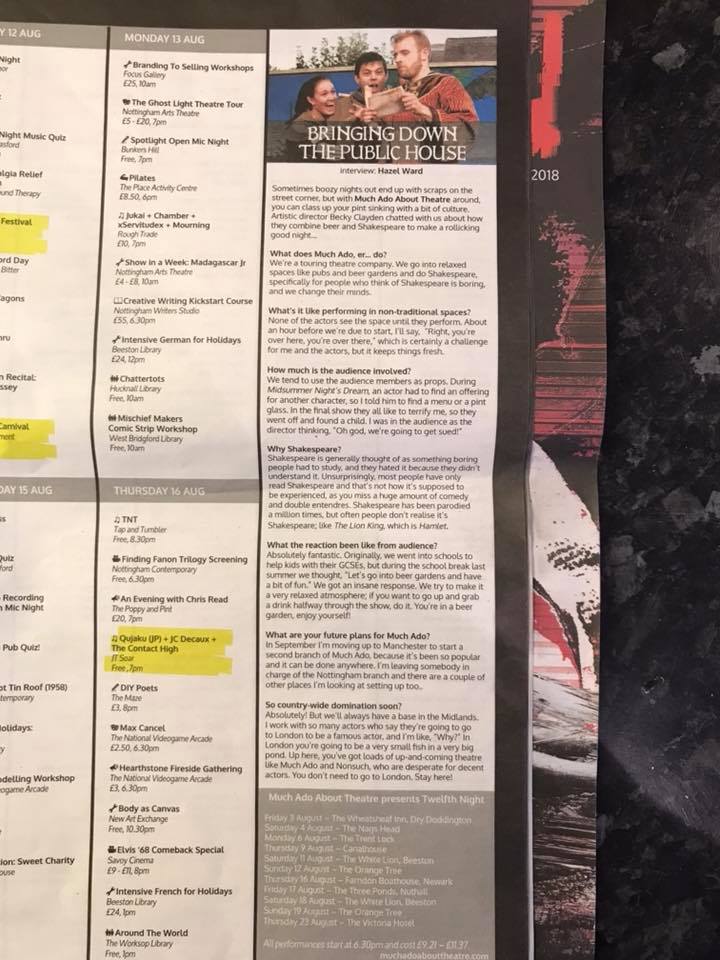 (Link to the online article here: https://www.leftlion.co.uk/read/2018/july/much-ado-about-theatre/ )
We were featured in the Newark Advertiser: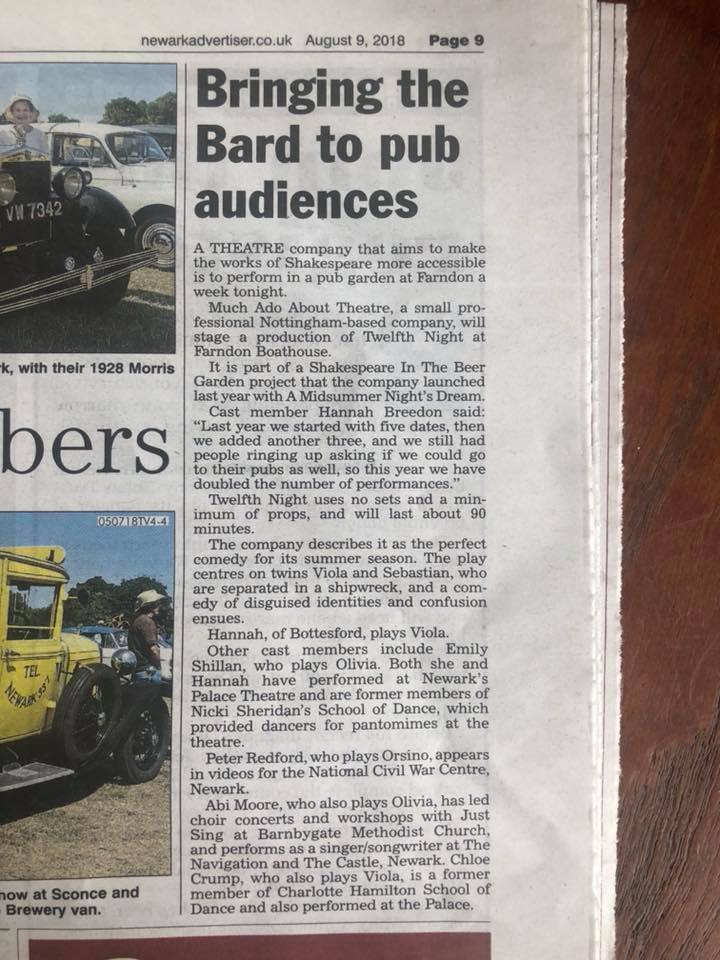 (Link to the online article here: http://newarkadvertiser.co.uk/news/2018/08/15/bringing-the-bard-to-pub-audiences )
And even the Metro picked us up!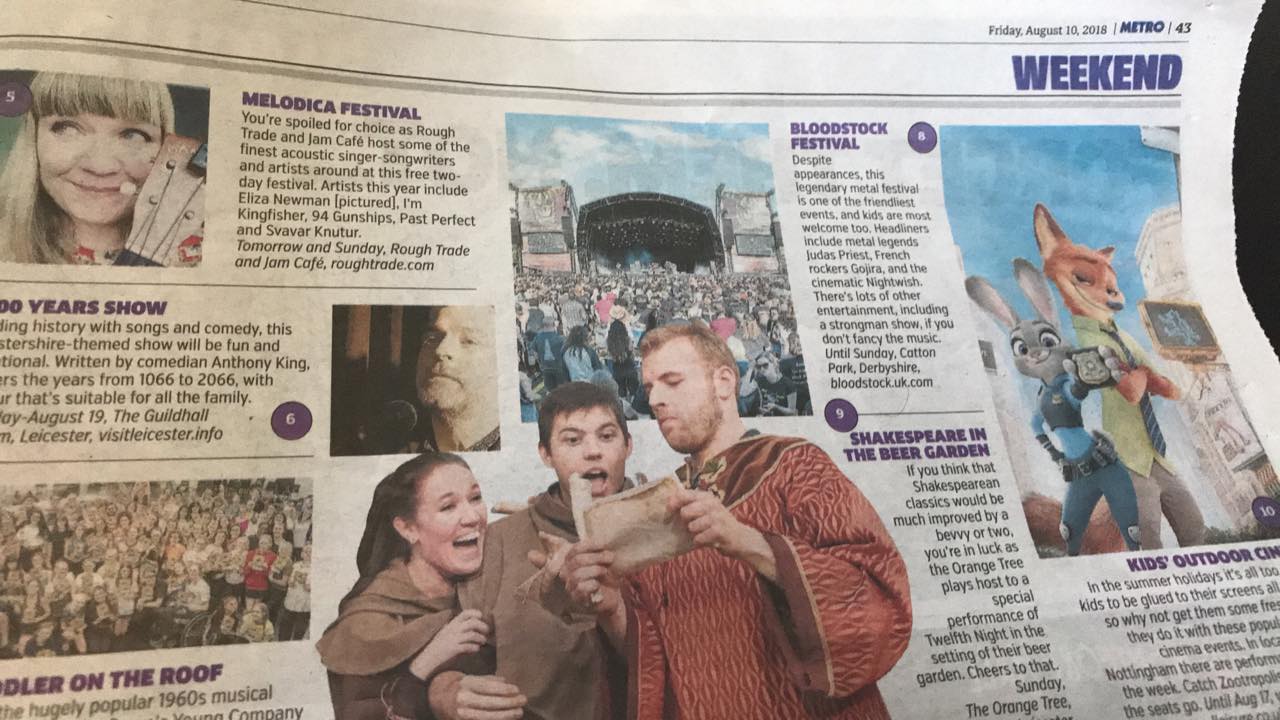 We've also had many reviews printed for this season – check them out on our reviews page!
As well as the papers, our director and one of our actors have been interviewed on BBC Radio Leicester!
Listen to it here (1hr 12 mins in) https://www.bbc.co.uk/programmes/p06fs322#play